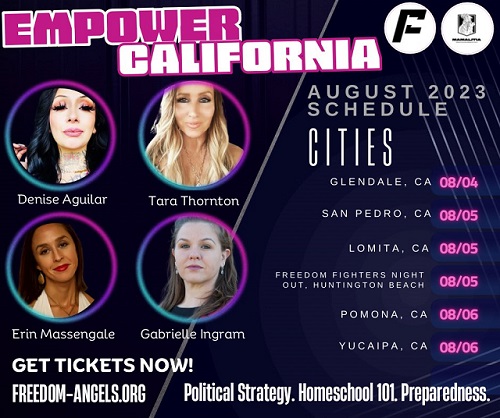 Description
Join us for our special Southern California tour! Our strategic Townhall meetings & VIP gatherings will help educate and train you to organize and engage effectively in the local and state level politics around parental rights, children and families, school boards and human & civil rights. We will also be covering homeschooling and preparedness.
For FREE events, Glendale & Freedom Fighters Night Out Huntington Beach, registration is still required. You will need to show proof of registration to attend so please be sure to print your ticket.
Additionally, the location will only be disclosed to those registered. The emails will go out to the email address you use to register with, so be sure to put accurate information.